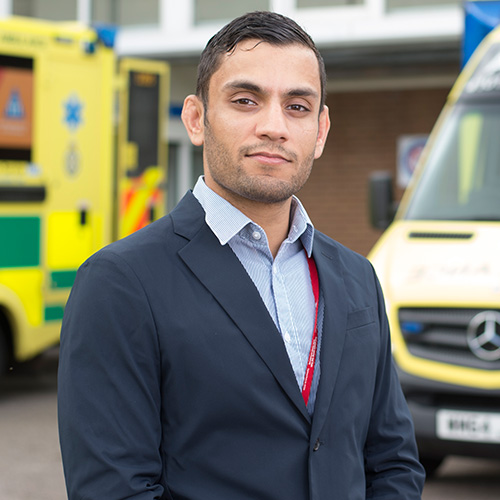 Royal Devon & Exeter NHS Foundation Trust
Planning a clinical decision unit
This project is helping to place robust evidence at the heart of a proposed new emergency unit.
A clinical decision unit, or CDU, is a designated area for emergency department patients who require testing, treatment, and observation for up to 12 hours. CDUs can help to prevent some patients from being admitted to a ward, returning people home as safely and quickly as possible.
Seeing over 100,000 patients a year, the Royal Devon and Exeter NHS Foundation Trust (RD&E) is one of the only large emergency departments in England without a CDU.
They wanted to understand the impact a potential new unit could have on their service and enrolled Alaric Moore, then Performance Improvement Manager, on the HSMA programme to tackle the problem.
Alaric initially worked with members of the emergency team to accurately map a patient's journey through the department. Real data was then run through this model to understand the factors which currently affect measures like patient demand and length of stay.
Secondly, he worked with clinical and management teams to determine which patients would be seen in the CDU. They adjusted the intake to include patients who would be in the emergency department for more than 4 hours because they were:
Awaiting final confirmation of diagnostics
Delayed for 'non-clinical' reasons
Requiring further assessment by a specialist consultant
Non-mobile patients requiring hospital transport home
With these components in place, Alaric was able to build a model of the emergency department which included the proposed CDU. To assess the potential impact accurately, he ran the model using real data from the whole of 2016.
The results showed that nearly 2% of annual admissions would be appropriate to send to the CDU, which could improve emergency department performance against the 4 hour waiting standard by 1.7%.
The model also showed how best to optimise the system, with 4 CDU cubicles needed to keep the unit operating 24 hours a day and 7 days a week throughout the year.
The rigour of these findings has meant that executives at the Trust will be integrating them into the emergency department business case, and using them to help inform important decisions about the future evolution of accident and emergency care.